WEDDING PACKAGES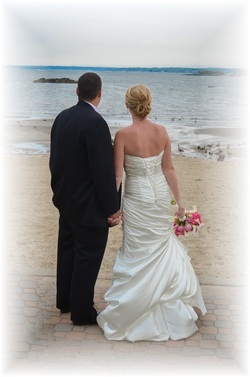 IN CAMERA EDIT (Package 1)~ $1,295.00
This package contains full coverage of the day starting with the Ceremony location, opening shots of the facilities, guests arriving, Groomsmen and Bridal entourage arriving, etc. The ceremony and receiving line documented in an unobtrusive manor as NOT to interfere with the ceremonial and festive activities. Formal Photo Session is filmed with a creative flair that compliments, not duplicates the photographer's work without getting in their way. Cocktail hour (time permitting) and, of course the Reception are all filmed as well.
This full day coverage is based on a 9 hour day starting one hour before the ceremony. There are No special effects, music, graphics or titles added in post production to this package. However, options can be added to enhance your finished production (see pkg.1 options at the bottom of page). The different events and locations will be made into chapters on the disc. This includes 1 DVD and 1 HD Blu-Ray Disc in a custom made plastic case.





FULLY EDITED (Package 2) ~ $1,895.00
This package includes all of the above coverage, but is transformed into a more pleasing viewing venture with tasteful transitions and special effects and music of your choice to give it that personal touch. The video begins with a Title page and invitation then to Post-Ceremony, Ceremony, Receiving Line, all with the unique editing style that enhances the mood. The Photo Sessions really come alive when edited to the music of choice. Cocktail hour highlights with added music, capture the culinary delights and guests mingling and then Reception with all footage captured included. The Recap highlights the day in a unique fashion edited to your wedding song. The Recap is also hosted on G.V.P's YouTube channel with a link sent via email for you to share as a "thank you" to friends and family. This package includes 3 DVD/BR-D sets in custom plastic cases.


---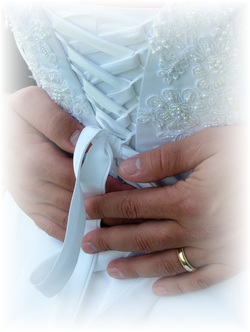 HIGHLIGHTS VIDEO (Package 3) ~ $2,195.00
Imagine a family gathering or enjoying cocktails with friends. You would love to show off your wedding production, but don't want your guests to view 2 hours of video. Well this Highlights Video displays the shorter versions of the Ceremony and Reception along with all of the nicely edited segments of the day that are included in Package 2. The Recap highlights top off this production as described in Package 2. This package includes the same 3 DVD/BR-D sets along with a BR-D of All the Original footage that didn't make the final cut.
ADDITIONAL OPTIONS
(For Package 1) Title Page with Invitation ~ $75.00

(For Package 1) Recap $150
Intro Picture Montage of Bride & Groom growing up (approx. 30 pics) ~ $100
Bridal Prep Highlights ~ $125 (pkg.1) and $175 (pkg.2 & 3)
Second Camera at Ceremony ~ $175
Closing Titles of Bridal party, Parents, Readers, Special guests, and a special "Thank You" message ~ $75
Honeymoon Photo Montage (approx. 30 pics) ~ $100
---